THE SPIRIT OF 76 PRETZELS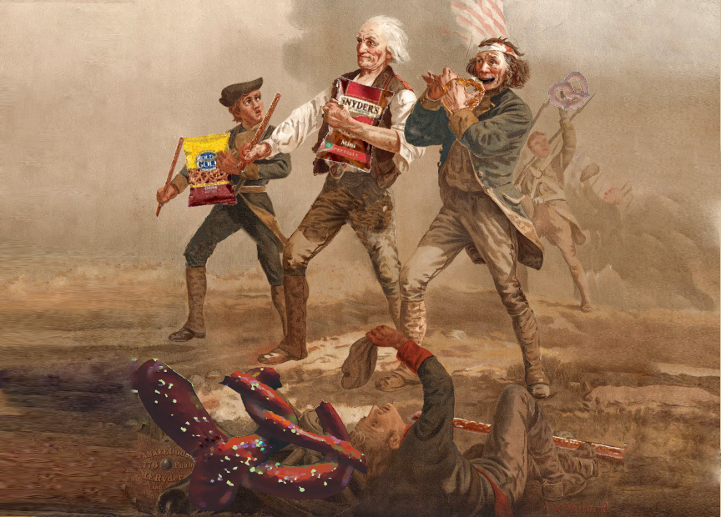 We all know that April has the best holiday of the year, but it's not all just fun and games. If April Fools Day leaves you feeling empty, try celebrating one of the many food holidays in April too!
Whether you're on Team Jelly Belly or you prefer the more sophisticated jelly beans made by Dean & Deluca, everyone wins on National Jelly Bean Day! Join me on this special day as we honor America's jelly bean farmers.
What's not to love about a day commemorating that delectable treat made from arguably the country's most infamous squash? Ask me again in August.
Thanks to the Pretzel Rebellion of 1776, the twisted brilliance of baker Piotr Pretzelewski will be neglected no more! Yes, I made that name up. But please don't let that take away from your enjoyment of this holiday.
While not yet an official holiday as determined by congressional records or presidential proclamations, this favorite cut of beef can be found at steakhouses and truck stops across the country. Just make sure you arrive early if you hope for a rare piece.
 A recent study by the National Institute of Narrow-nasal Insectipods (NINNI) found that shrimp scampi can be found on the menu in every one of the over 700 Red Lobster restaurant locations worldwide. Your tax dollars at work.
So there it is, five more delicious holidays this month. What is your favorite of the less-obscure holidays each year?
2 responses to "THE SPIRIT OF 76 PRETZELS"