RETIREMENT PLANNING 101: HOW TO PLAN NOW TO HAVE THE LIFE OF YOUR DREAMS
by Troy Pattee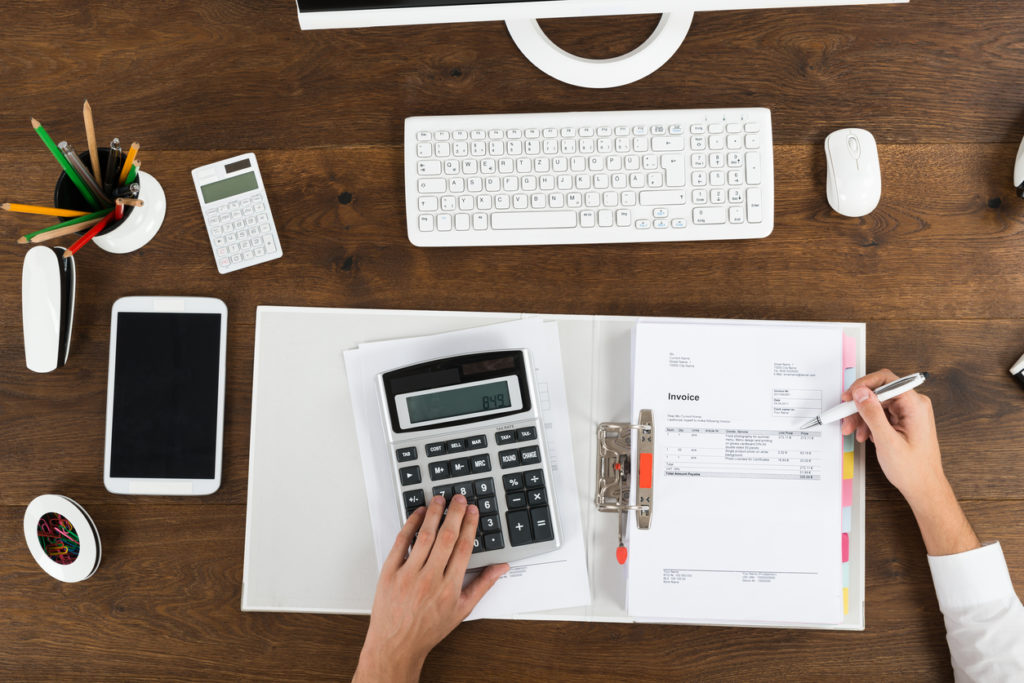 Retirement planning is something I have thought about since I was a little boy. My dad is the most prepared person I know. He's so prepared that he put together what he calls his "Dying for Dummies" binder well before the Dummies series was even a thing. We still tease him about it sometimes, like the time when he started calling family members to ask if they would speak at his future funeral—he was 45 years old and in perfect health.
Since that time and as we've gone through his binder with him, my four brothers and I have felt a lot of comfort. His retirement (and even funeral) planning makes hard decisions easy—decisions that we don't even want to think about at this point. His organization means that we will not have to look around for paperwork or account information after he is gone. And his preparation, especially in the area of financial investments, gives us peace of mind that we won't have any surprises down the road.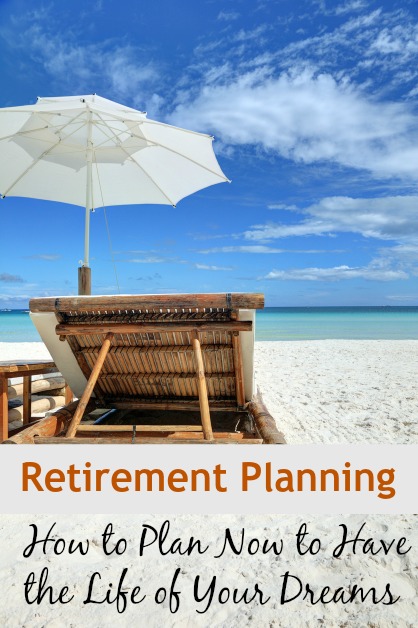 My dad worked 32 years for Proctor & Gamble during a time when, according to the Social Security Administration, 56% of American workers—and 80% of those making $20,000 or more—could expect an employer-provided pension. He was very lucky to have had great retirement benefits. He still gets a holiday gift from P&G even though he retired almost 20 years ago. Wow, have times changed!
Today, only 25% of working Americans have the security of a pension, according to the U.S. Bureau of Labor Statistics. Since my dad retired, pensions have been replaced with 401(k)s, shifting the responsibility of retirement planning to employees. If you're like me, being the boss of my own retirement has been stressful. Figuring out the ins and outs of managing 401(k)s alone can be difficult, and that's just one piece of retirement planning.
Click here to learn 4 Tools to Make Smart Investment Choices, which includes this awesome Retirement Planning Guide by Consumer Reports.
The good news is that regardless of where you are on the retirement planning spectrum (whether you have taken one step or are well down the path), there's still time to start. Creating a retirement planning binder is an easy way to make a plan, resulting in reducing the overwhelm and creating peace of mind.
RETIREMENT PLANNING: 15 TABS TO INCLUDE IN YOUR PERSONAL AFFAIRS BINDER
Following my dad's example, I bought a binder at an office supplies store along with a couple of packages of tabs. Just setting up the framework for my retirement planning binder helped me feel organized. The tabs helped me see the information I needed to collect, sort of like a table of contents, and knowing I could work on one tab at a time meant I didn't have to eat the whole elephant at once.
To get started on your retirement planning binder, I suggest you consider adding these 15 tabs—just choose the ones that apply to you:
1. FUNERAL PREPARATIONS
You can include as much information as you'd like in this first section. My dad went all out and wrote his obituary, his funeral program, and as I mentioned, even secured certain speakers. My wife was excited to be asked to share his life sketch. I wouldn't be surprised if he already wrote that too. But the things you'll really want to make sure are included in this section are any funeral plot information and contact names and information for any people you want your family to invite to the funeral.
2. BILLS
The goal for this section is for people to be able to ensure accounts continue to be paid or can be terminated by accessing information at a glance.
In his "Bills" section, my dad simply refers people to his filing cabinet where all of his bills are organized in separate tabs. For those less-organized or who prefer a more consolidated approach for your retirement planning, you can create a spreadsheet with rows for each of your bills and columns indicating the company name, address (if physical checks are sent to the pay the bills), the phone number, the account number, the day each month bills are due or withdrawn (if paid via auto pay), and any usernames, passwords, or other account information. In a cell at the end of each row, indicate how the bill is currently being paid: via physical check and from which account, via ACH (auto pay), or via a credit card (and which one).
Once your spreadsheet is created, simply three-hole punch it and add it to the binder behind the "Bills" tab.
3. INSURANCE
The goal for this section is for people to easily access all insurance policies so they process claims or access funds.
You may have already shared your insurance information in the "Bills" tab. So, in this tab, you'll want to include original or photocopied policy information for all insurance policies with the exception of auto insurance. Simply three-hole punch the original or photocopied documents and add them to the retirement planning binder behind the "Insurance" tab.
4. FINANCES
The goal for this section is for your loved ones to easily identify cash on hand, debts, investments, and other financially related information.
Consider including original or photocopied documents or a spreadsheet with account details, including checking and savings accounts, credit cards, 401(k) plans, other investments (e.g., mutual funds, IRAs, real estate, etc.).
5. SOCIAL SECURITY
This section is simply to share your Social Security number and any death allowance associated with your account. You can either write down the number or include a photocopy of your Social Security Card, whichever you feel more comfortable with.
6. AUTOMOTIVE
The goal for this section is to help your loved ones easily access all automotive information. Consider including original or photocopied documents or a spreadsheet with account details, including car titles, loan/payment information (this could also be included in the "Bills" section), photocopies of current registration information, and any details people would need to know if keeping or selling the vehicle(s) (e.g., the condition of the cars, their history regarding accidents and repairs, etc.).
7. CERTIFICATES
Including original or photocopied birth, marriage, and death certificates is important to include in your retirement planner and this is the section to do that. Simply three-hole punch the documents and place them behind the "Certificates" tab and you're good to go. You may also want to consider including certificates for your children and parents.
8. POWER OF ATTORNEY
The purpose of this section is to make it clear to your loved ones who is in charge of making key decisions when it gets to that point.
A Power of Attorney should be drafted and notarized. It could give one or more loved ones the power to make decisions regarding health, death, finances should you and/or your partner become incapacitated or otherwise unable to make key decisions. You will want your Power of Attorney to be simple and easily understand by all involved, so seeking professional help when drafting it is a good idea.
9. MEDICAL DIRECTIVE/LIVING WILL
Making medical decisions when you are alive and in good health helps remove an often emotional burden from family members who may not know what your preferences are at the time when crucial decisions must be made. You can create a medical directive or living will and file it at your local hospital as well as include it in your retirement planning binder. This way, should you end up at the hospital, the medical professionals on staff will have quick answers to medical questions. And, if the living will is in your binder, family members can rest assured that you are getting precisely the type of care you prefer.
10. TRUST
The purpose of this section is to detail the expectations you have for property in your trust. The benefit of having a trust is helping your beneficiaries reduce the estate tax on property you own, to protect property in your estate, and to avoid probate.
11. WILL
A will not only details who should receive your property and assets at your death, but it appoints a legal representative to ensure everything goes as planned and can share a legal guardian in the event children (minors) are still in the home at the time of a person's death. A will only goes into effect upon a person's passing, which is different than a trust, which goes into effect immediately. A will ensures that you—not the state—make decisions about your property, assets, and loved ones (children) after your death.
This is a great article by Consumer Reports, which shares helpful things to consider when creating both a trust and a will among other tips.
12. HOME INVENTORY
Taking a home inventory these days is often done with the video or photo function on your smart phone. Regardless of how you do it, it's important to detail the important assets in your home. That way, if you have a fire or upon your death, there is no question about what property you have. If video or photo is not your preferred way to capture your home inventory, documenting it on a spreadsheet, printing it out, and three-hole punching it is perfectly fine. Even hand-writing it and placing it in the binder behind the "Home Inventory" tab is better than nothing and should suffice.
13. BUSINESS
If you own a business, you will want to include all pertinent business information in this section. If the information requires multiple tabs, you may want to consider creating another binder in this section, directing people to that binder, including where they can locate it. Documents to include would be: articles of organization, operating agreements, tax filing information, a history of the financials (the books), and account information (similar to information included in the "Bills" section). If you have a partner (or partners), make sure to include his or her or their names and contact information. Also include key contact information for lawyers, accountants, business managers, or other key employees or those related with business operations. Finally, detail specific notes about what family members should do in case of a death.
14. PETS
The purpose of this section is to identify any wishes for your pets. Consider including pertinent information about pet insurance (this could also be included in the "Bills" section if you are paying regularly for the insurance), allergies or food preferences, medical history, grooming location and preferences, where you'd like your pet to live after your passing, and other details to ensure your pet is well taken care of.
15. LETTERS TO LOVED ONES
In this tab, consider adding a section with letters to each of your loved ones, sharing personal information for them, such as what they mean to you, how much you appreciate them, and anything else they may personally find useful or appreciate. Whether you are the letter writing type or not, making your thoughts known about those that matter most to you in written format will mean more to your loved ones than you can imagine. One way to include this information is to write letters, place them in sealed envelopes with the recipient's name on the outside of the envelope, and place all the letters in a three-hole punched plastic-protected holder to keep them safe.
Although this is a long list, biting off one section at a time early in your life ensures that by the time you arrive at retirement, you are completely prepared. Retirement planning not only benefits you with peace of mind, but it is a great gift to your loved ones.
What retirement planning tips and/or tools do you recommend?
HELP SUPPORT CONSUMER REPORTS
Consumer Reports is a nonprofit, independent organization that relies on your support. Most people don't realize that subscriptions alone don't cover the full cost of Consumer Reports product testing and research work. Consumer Reports' mission is to empower consumers and their families to make informed choices every day – all year round.
Click here to support CR today (until December 31, 2016) and your tax-deductible contribution will be matched, dollar for dollar, up to $30,000 by two generous donors. Your contribution will allow Consumer Reports to continue to provide hard-working families and all consumers with the information to make the best buying decisions, protect your health and safety, and hold businesses and government accountable.